Discussion Starter
•
#1
•
OK so if you saw my other thread I am reworking an GooseNeck trailer and need to put new brake axles under it.
The existing trailer has three Mobile Home axles under it so not the typical, hub to hub measurement shown on all the MFG websites on how to measure a replacement axle. (hub face to hub face)
Current Spring perches are 80" on Center & I have an 86" wide trailer frame. Tires are outside the frame and under fenders.
See picture.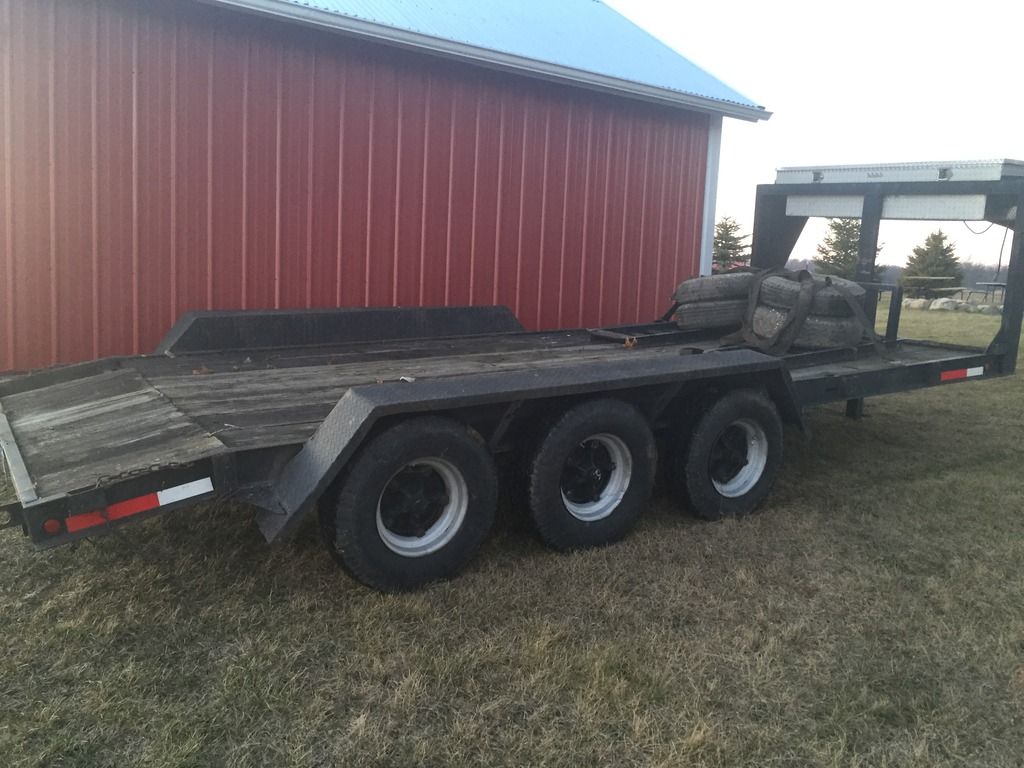 Will the list of items below fit? Trying to confirm before pulling the trigger on these axles.
Rims
Dexstar Steel Mini Mod Trailer Wheel - 16" x 6" Rim - 8 on 6-1/2 - Black Dexstar Tires and Wheels AM20761B
Axles
1 7000lb Brake Spring Axle 95HF 80SC 8 Lug Trailer Cargo | eBay
Tires
Tire Details - Discount Tire