Discussion Starter
·
#1
·
Hey everyone!
I joined a little while ago when I started shopping for my first Duramax. However, I didn't find one until mid July of this year so now here I am!!
Hope'ing to learn a lot and stay clear of rookie mistakes when it comes to modding these D-max's.
I'd been needing a new Daily Driver for quite some time and no, I really didn't need a van.
I was actually looking at a variety of things really prior to purchasing this, even test drove and put an offer on a used C6 Z06. In the end though...I went with Creeper status level 4 Alert Man-Van! :nod:
Main reasons for buying a van were:
-Duramax Diesel
-Towing Capability
-Can haul my street/dirt bikes around easily
-Versatility with the cargo bay
-Fairly good on fuel efficiency
-It's different
-It's GM based so fairly familiar with it
-Modability
Here's what it looked like when I bought it...had to fly to Houston to get it. Diesel vans are not that comman apprently so had to go out of town to get one. Its a 2006 Chevy Express 2500 Duramax Diesel. Was an ex Anheiser-Busch company van w/ 103,000 miles. Was assigned to one employee since it was bought so all in all it was really well taken care of.
I think with a little work and creativity this can actually become a pretty sweet little tow-rig/Daily Driver. So onto what it looks like and then onto what I'm doing with it.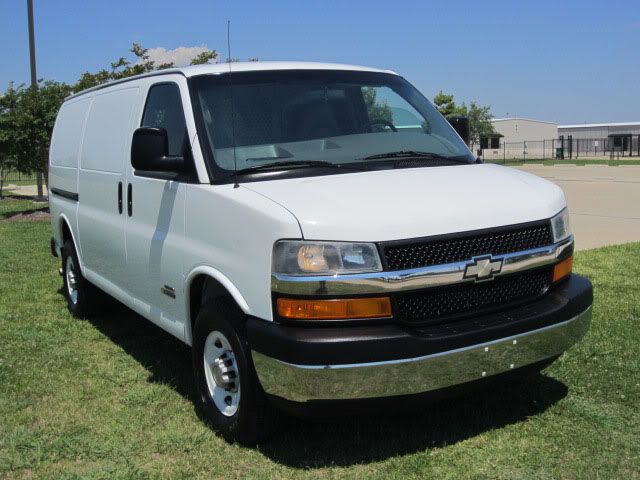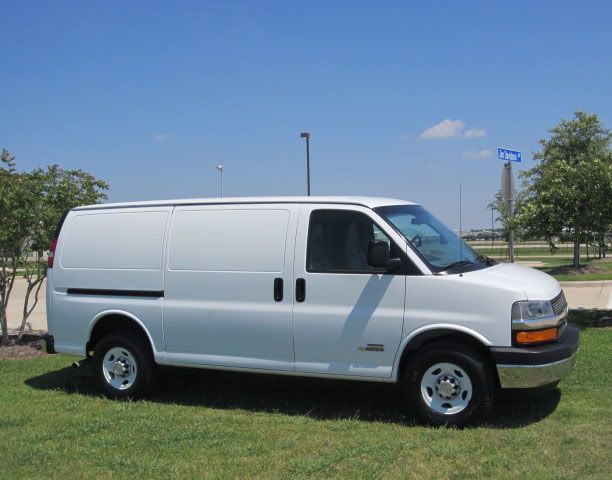 First fill up! Averaging 18.5mph completely stock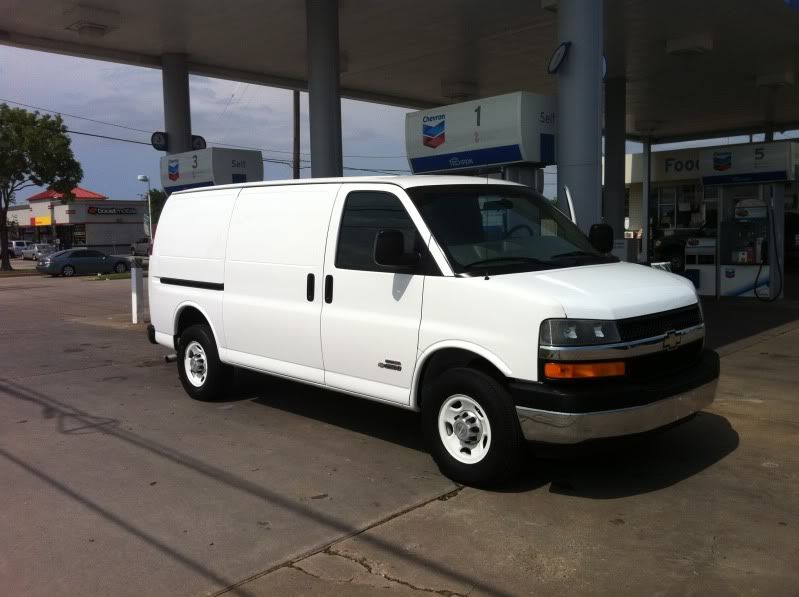 I slept in the van on the drive back home...wasn't too bad but have since adressed that issue in a major way, more on that later.
Inside was stripped down and cleaned by the Used car lot, wasn't too pleased with that since they posted pictures of it as being fully paneled inside. Got him to knock some of the price down but still wasn't too thrilled about it.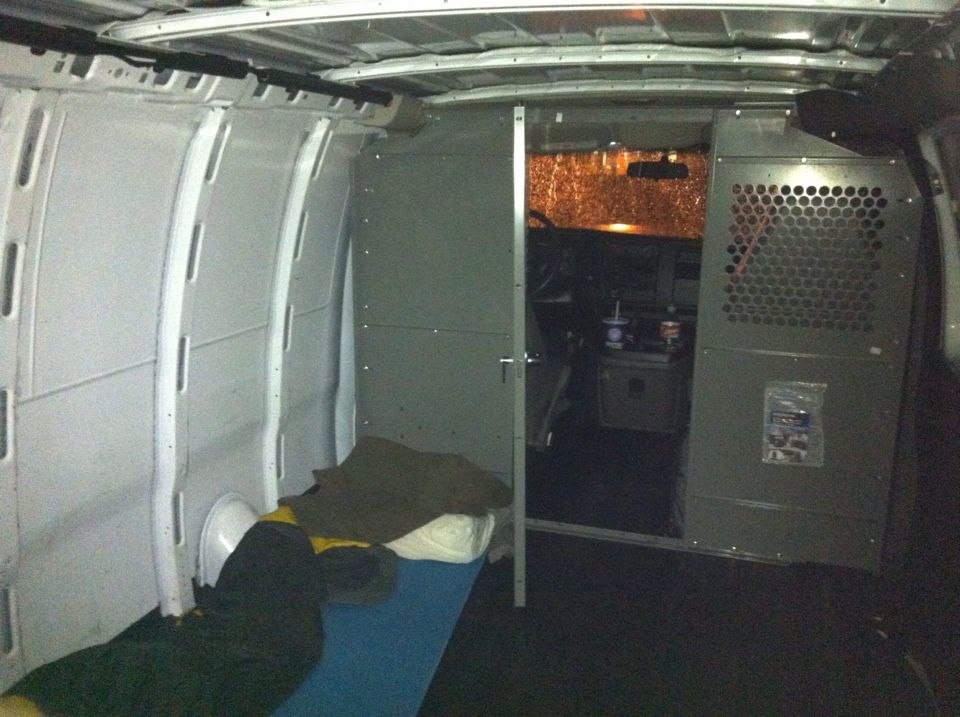 Installed a class V tow hitch on it and bought myself a car hauler. She towed really well when I finally got the trailer load situated correctly. Averaged 14.5mpg's while towing +/- 10,000lbs. :rock: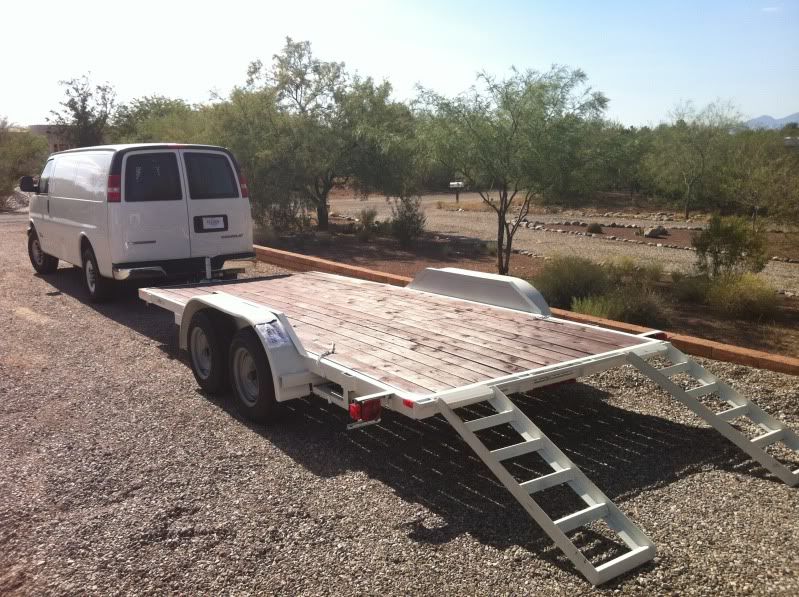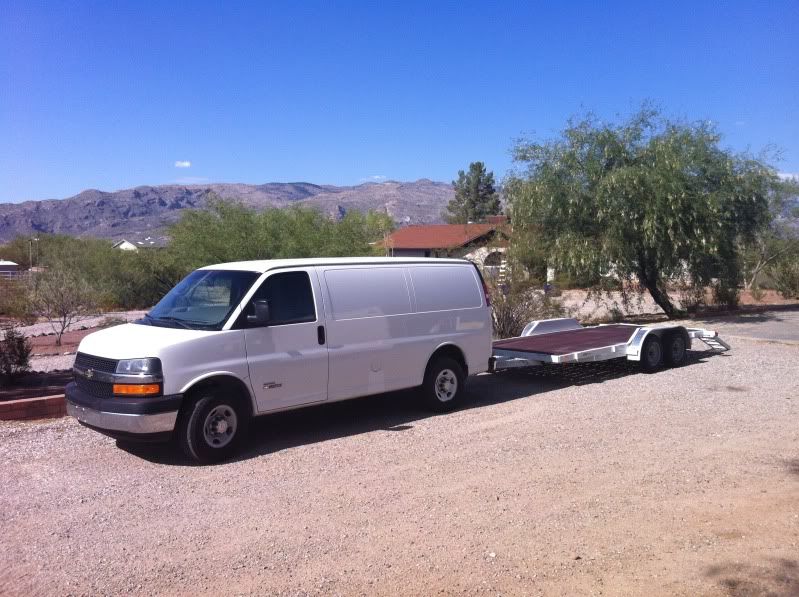 So that's what I bought...here's what I'm doing and plan on doing...
First thing I did was install a double din 6.5" Kenwood touchscreen Stereo w/ Nav. two 10" subs.
Followed that by ripping out the Adrain Steele cage. I'm sure it's super useful for work vans but to me it was just annoying so I pulled it out.
Next up was the interior walls...
Decided on Radiant Technology Double Sided Reflective Insulation - Rated R19 at 75 degrees inside. Should help keep the van at even temperature during hot days and not act as such a Heat absorbing Tin Can during the day and a freezer at night.
Ripped out the headliner and the door panels and wiped down all the interior walls...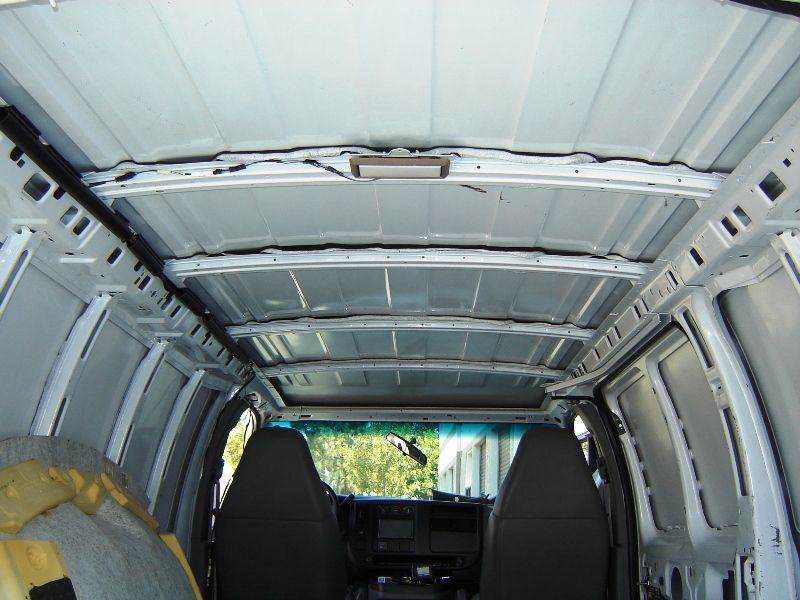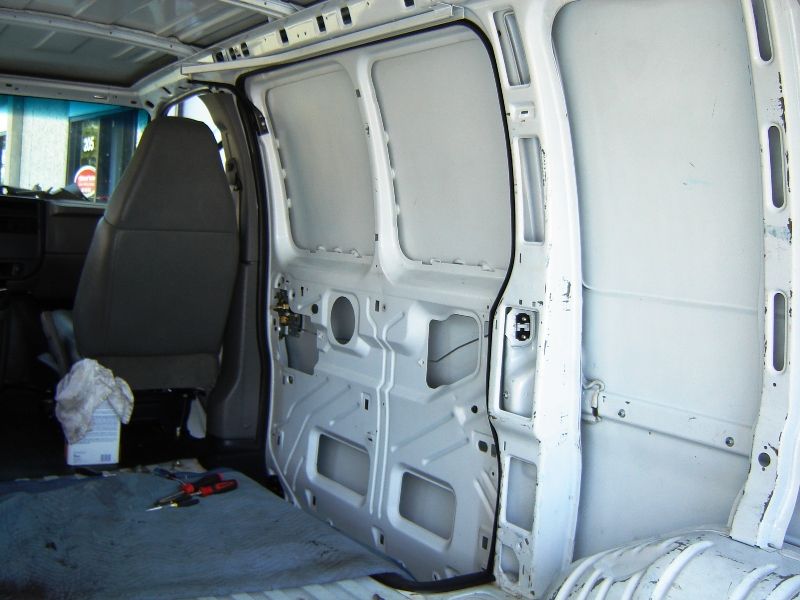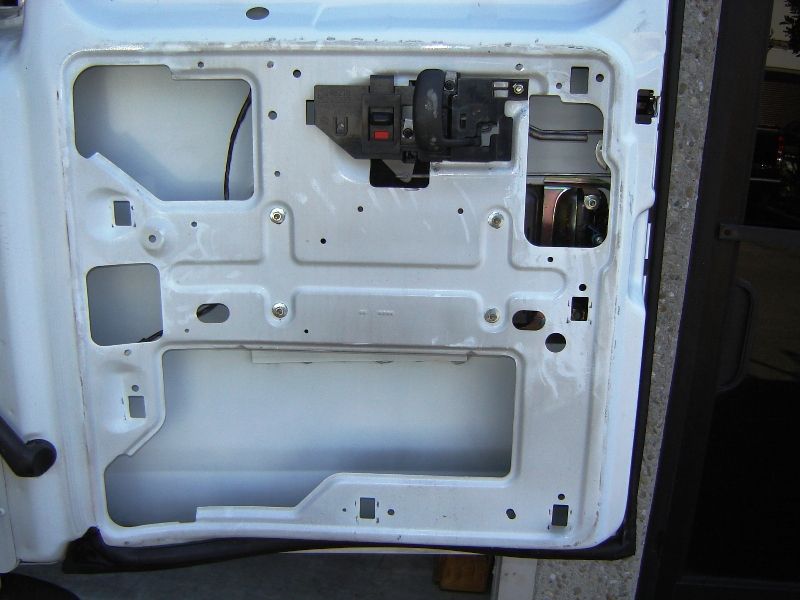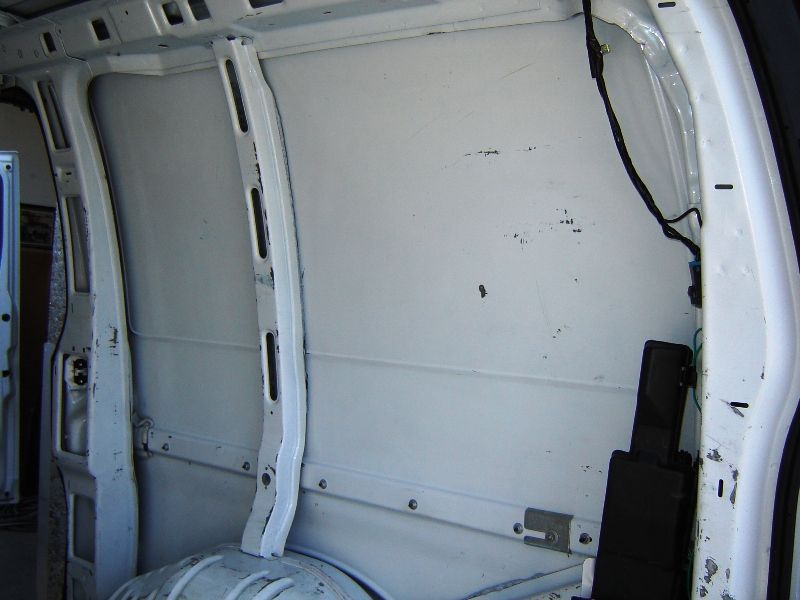 Also ripped out the crappy POS rubber mat that was on the floor, underneath it was 6 years of spilled beer and nasty rotted out insulation! :barf: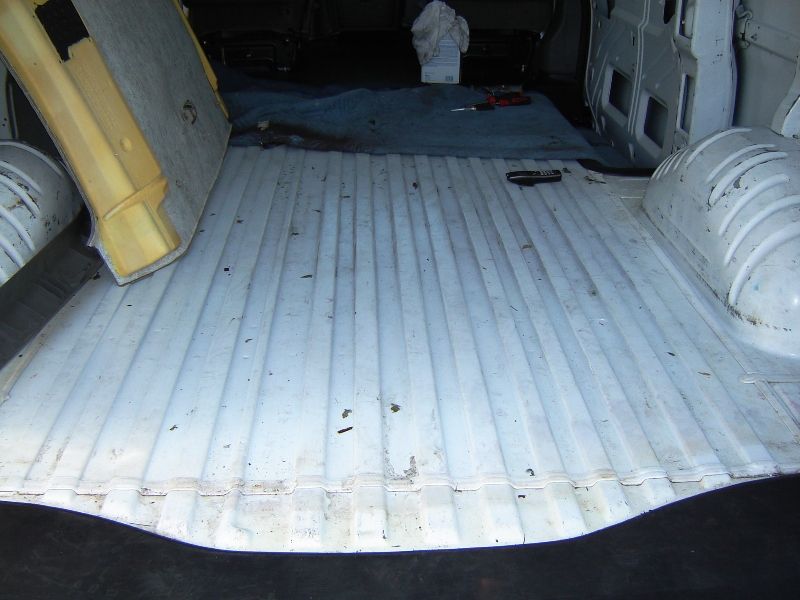 Here's with the Insulation installed...