This was way to easy not to post and a lot cheaper then paying $110 bucks for one.
Before we started the truck was peaking at about 6 psi on the street and only holding maybe 4.5-5 psi.
We started by cutting the housing where it bends over to brake it open. As you can the inside is very simple.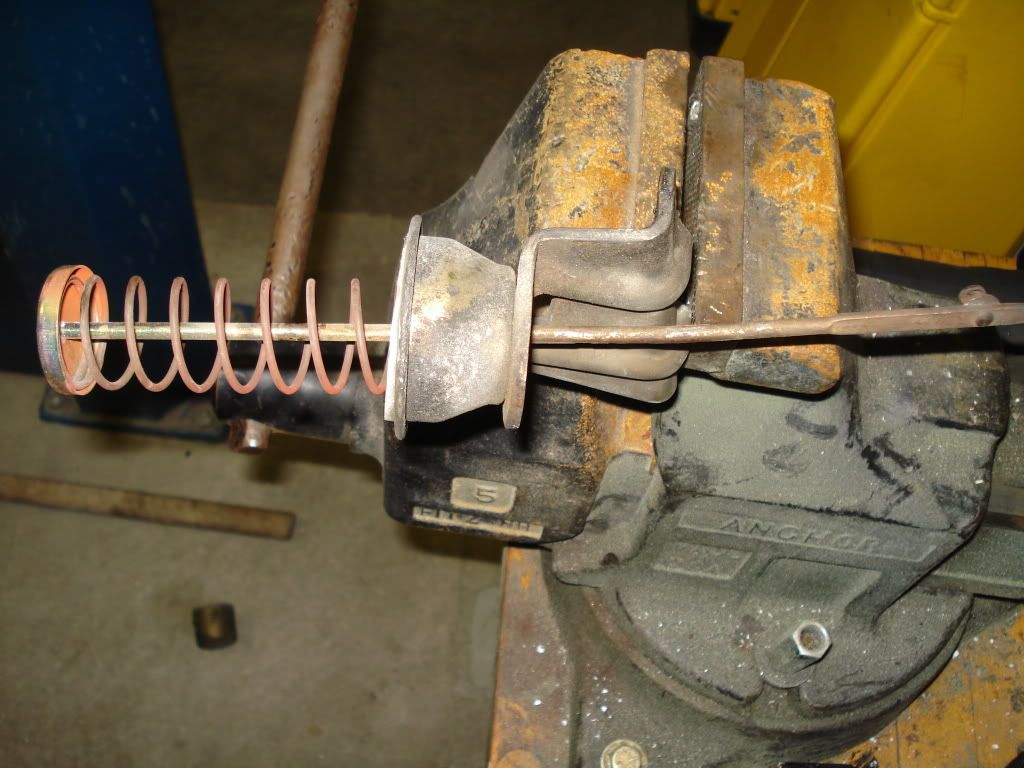 Take a grinder and grind off the little cap on the end of the rod. Take it easy on it so you can save the little cap on the end to use latter.
Next take a tap and die set and thread the factory waste gate rod. I ran this one down a little over 2 inches.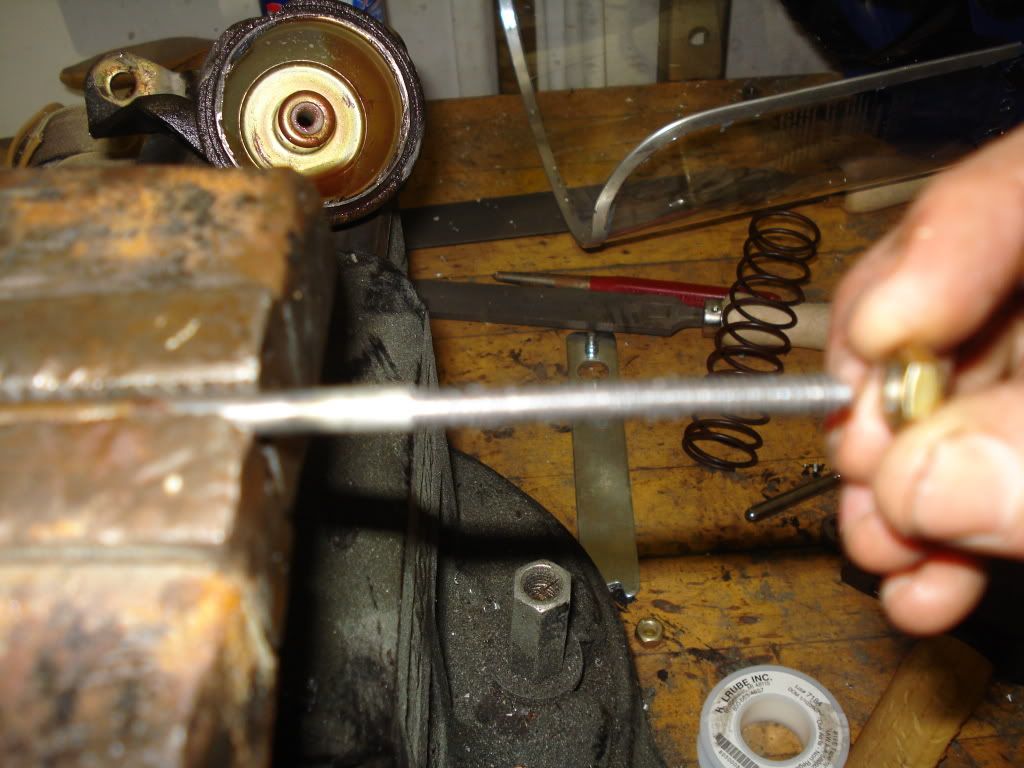 Then its as simple as putting every thing back the way it came off. The only diffrence is your using a nut to adjust the spring pressure. I turned this one all the way out to start off and made about 5 pounds of boost. After a lot of testing i ended up turning the nut about 12 times or about 3/4 of a inch to make about 9 pounds of boost. This is what it looks like on the truck.
The truck is now hitting about 10 psi then droping to a solid 8 and doesnt drop below 6 even at higher RPM's. During normal driving you can hear the turbo much more and the truck now makes about 6 psi under normal driving conditions unless you get on it a little bit of course
There is still a little room for improvment but over all boost is now a lot more controlled and doesnt spike and drop like it did before. Just the few extra PSI has woken this old girl up.