Discussion Starter
•
#1
•
Well I figured I would post up a thread to document the things I do to my truck for my own use as well as maybe give others ideas as well. I know you guys like pictures and so do I so I will try to keep those up as I do things.
Goals:
better towing
better power
better reliability
I'll introduce you to the truck first :HiHi: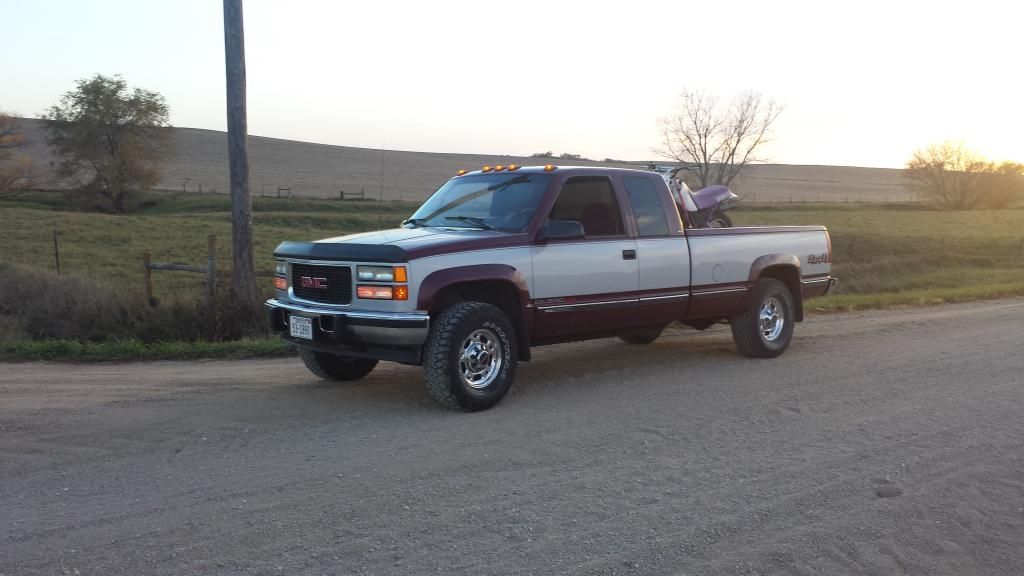 EXHAUST:
First mod I did right away was Diamond Eye 4" exhaust no muffler. Install was as easy as it can get. Cutting out the old took an hour longer than just installing the new. All said and done, doing it alone, it took about 4 hours.
Didn't take a lot of pics but here it is new in box. Also added a 12x5 stainless tip.
Besides little maintenance items and a "cold" air intake, I haven't done much else to in the year and a half i've had it besides cosmetic things. Now it's time for power.
FUELING
This is where i'm at right now, doing my own personal "feed the beast" mod. I will update as I make progress on it.
I didn't buy the actual kit because i'm also deleting the stock filter setup and really just need the I.P. fittings which I sourced myself.
The I.P. fitting is just a standard -4 AN (I.P. side) to -6 AN (fuel feed) adapter.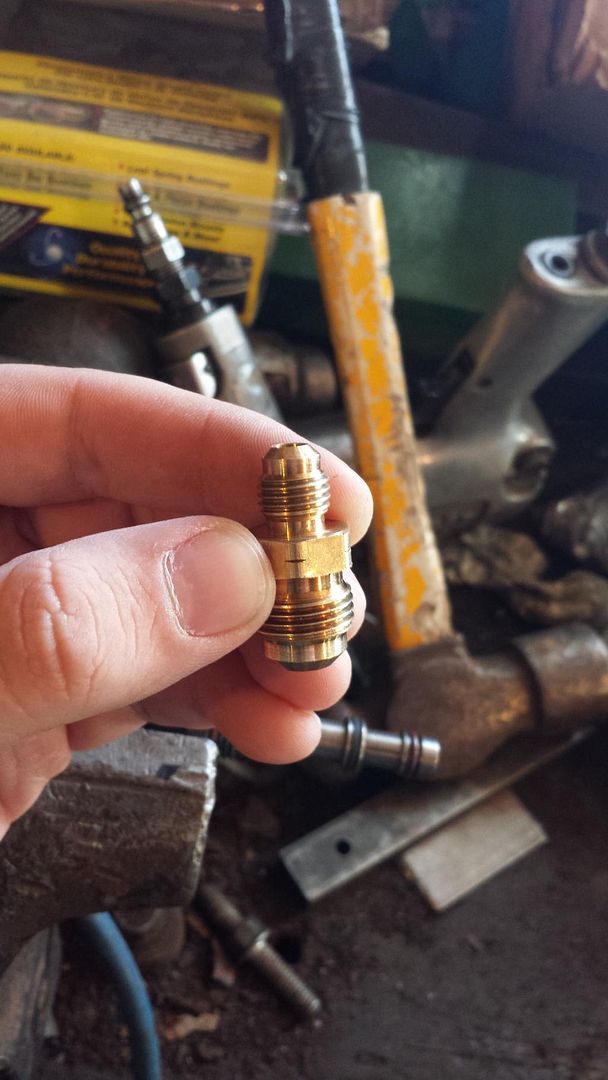 Unfortunately the -4 AN end gets smaller and needs to be opened up to match the -6 AN side.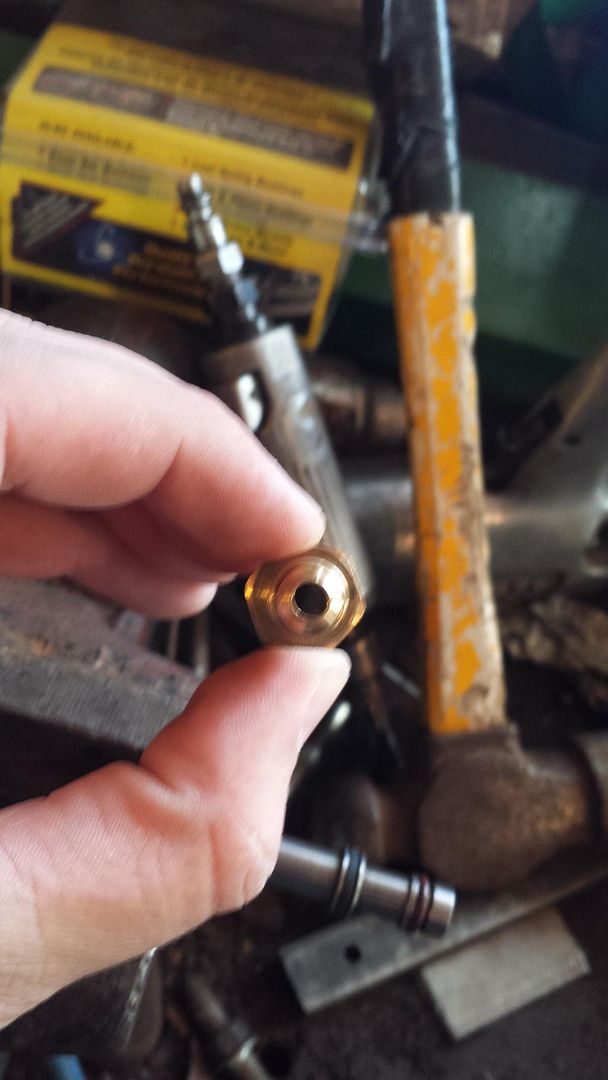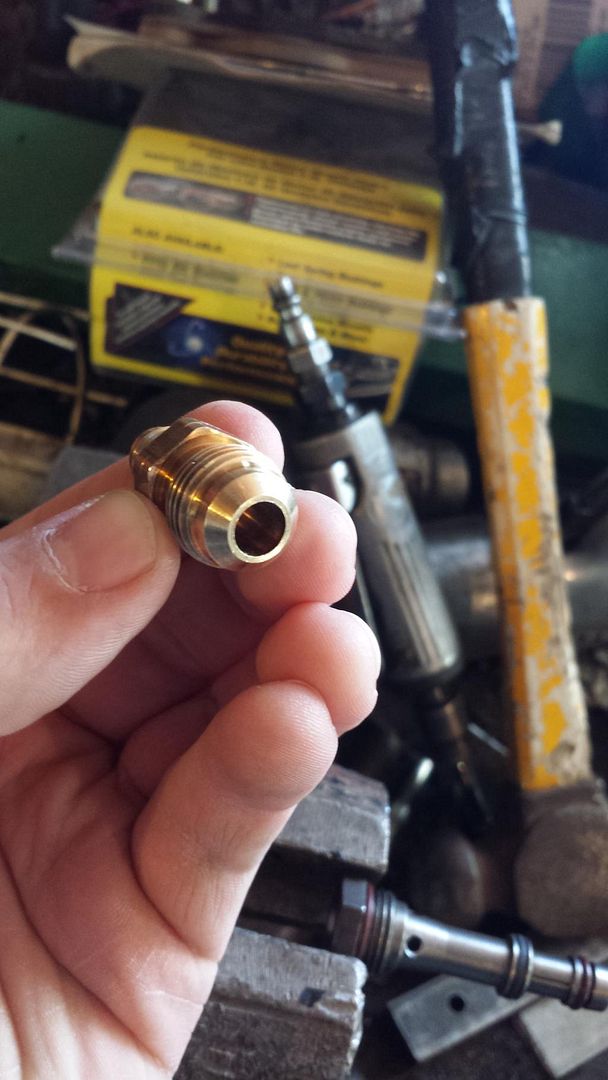 I didn't measure the I.D., I just matched a drill bit to the size and ran it through my drill press.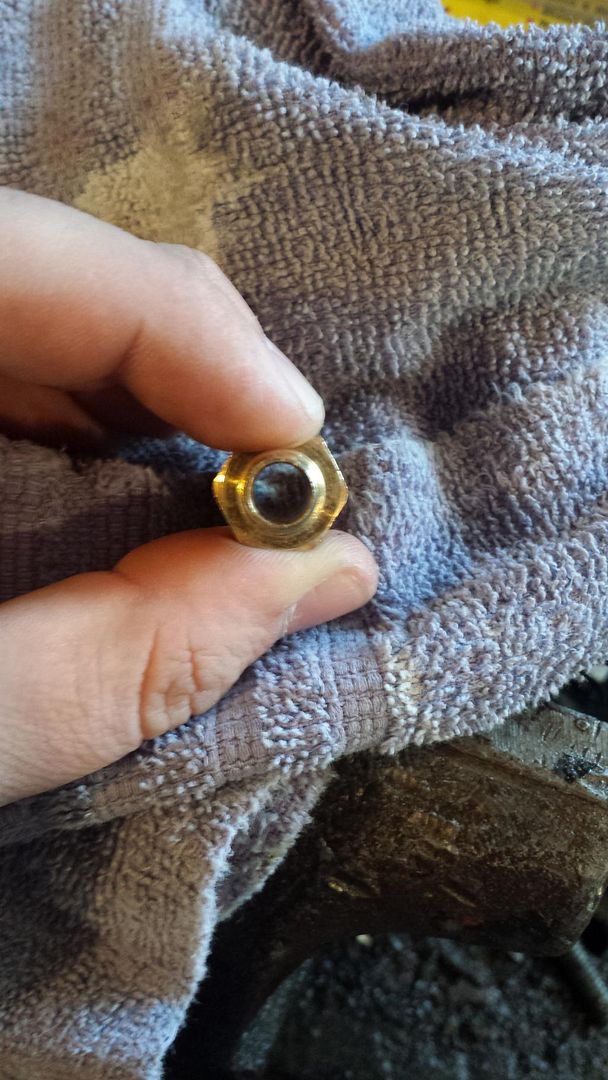 Much better
:thumb: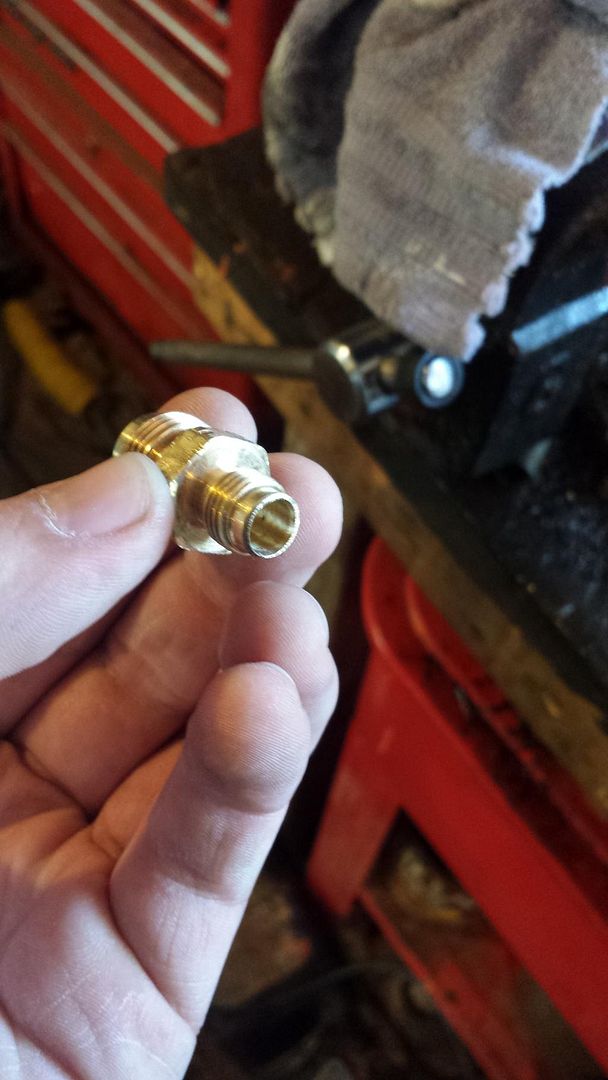 The lower I.P. fitting needs opened up as well on the 4 outlet holes. It's a tough metal but nothing my carbide bit couldn't handle. :HiHi:
Fittings in stock form. There is a stainless mesh screen that surrounds the holes but I ruined it trying to remove it. Luckily I have spare pumps laying around so I will replace it since I know how it comes off now.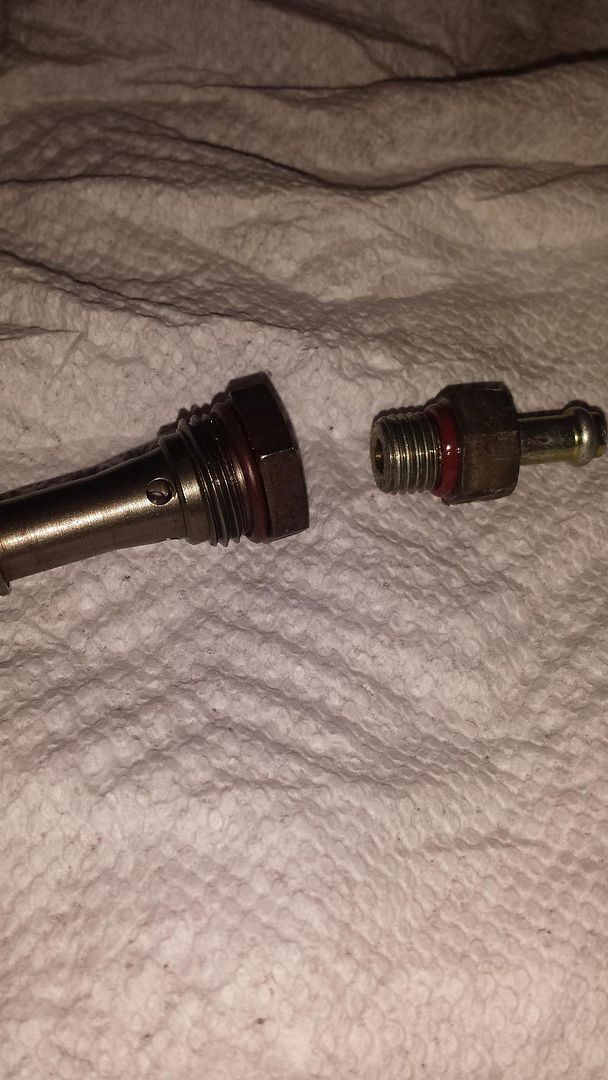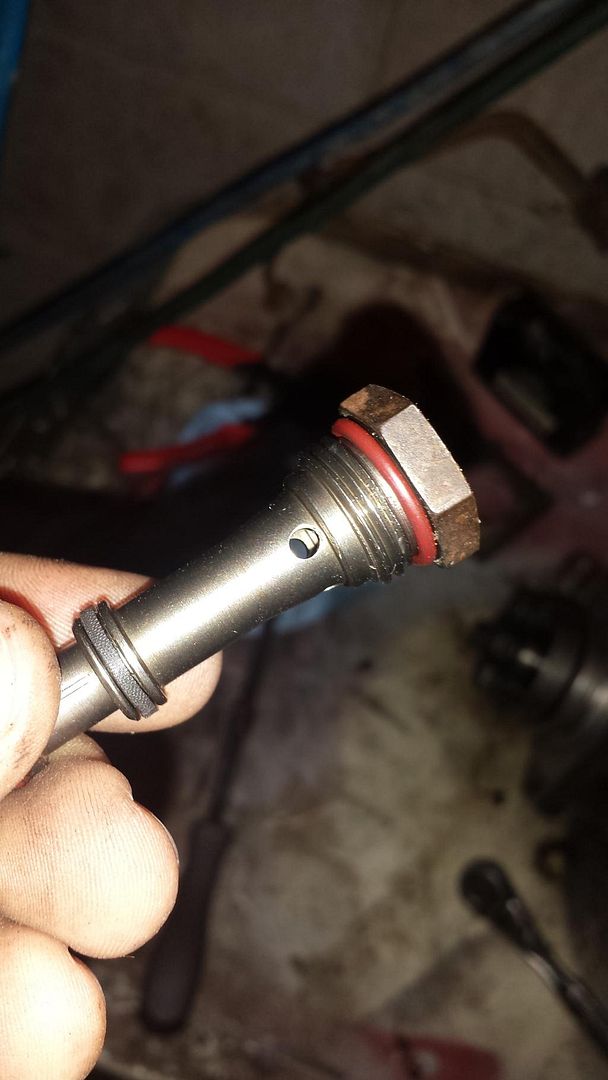 Starting the enlarging process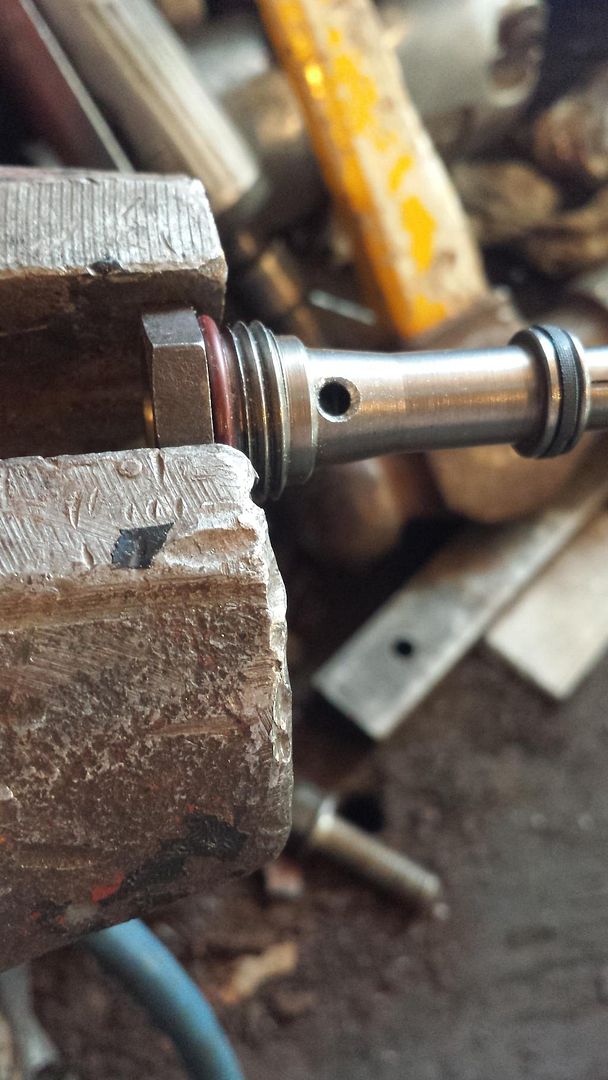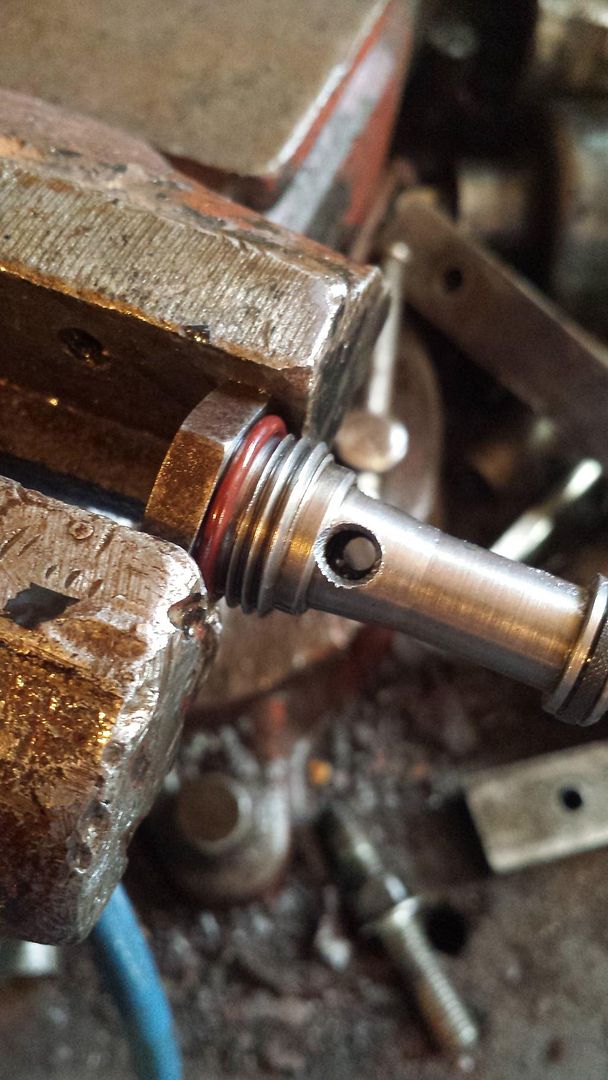 All done, just have a few burrs to clean up.
For filtration, i'm using an '82 6.2 diesel primary filter housing. Already has a bleeder on top and uses 3/8" inlet and outlet. The spin on filter also has a water drain. Since I live where it gets cold, i'm buying a filter heater just in case. Doing this mostly for easier access and better filtration.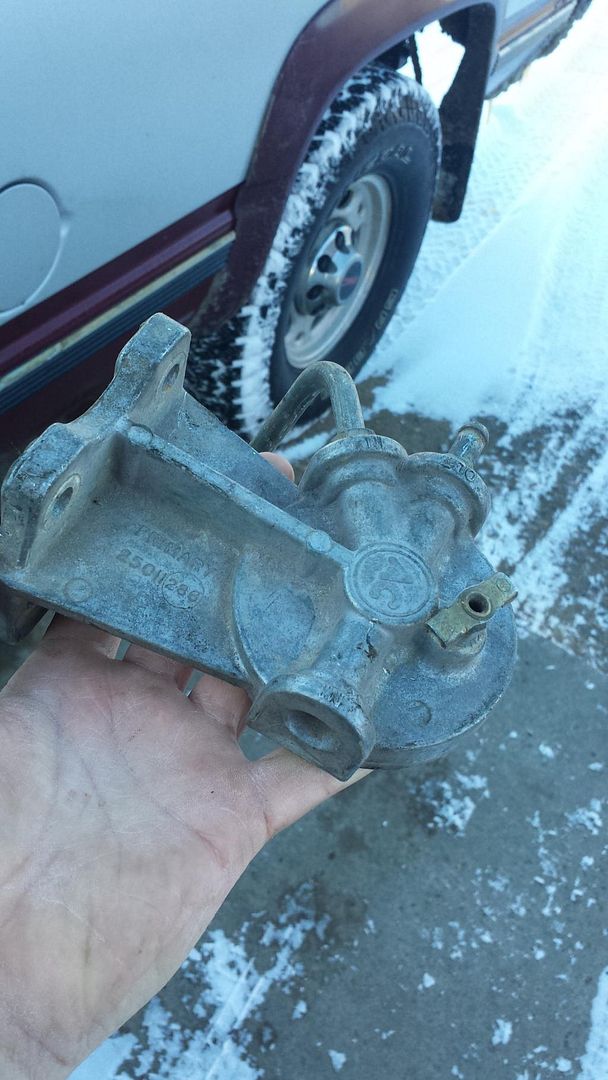 Items on the way:
Walbro FRC-10
Filter and I.P. fittings
Braided hose
This is where i'm at so far, stayed tuned. :bounce: